Is it wrongful termination? (But Robert "Didn't do it")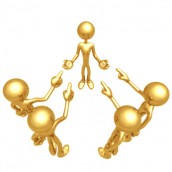 Robert worked for a clothing store at the mall. He was terminated because his manager thought he was responsible for stealing an item from the store. Robert calls us to see if he can sue his employer for wrongful termination because his employer "can't prove" he stole anything. Is it wrongful termination? Should Robert be seeking a wrongful termination lawyer?
First, remember that every situation we address on this website is intended to be in a non-union context with no "contract" in place. This is the situation for the vast majority of employees in California who work for private companies. They are "at will" employees.
Here, Robert is in the very common position of being accused of something he adamantly denies doing. We receive calls from people in this situation very often. Unfortunately, the "at will" employment rules do not provide Robert with any avenue of relief, here. If an employer "thinks you did it," then it can take action. It does not have to prove anything and even if you can prove you didn't, you will not be able to save your job (at least as far as the law is concerned). Now this would be different if Robert could show that he was targeted by the employer for an unlawful reason–such as because he complained he was not being paid overtime appropriately. But if the employer was not unlawfully motivated, but simply thought Robert "did it," Robert could be fired.