Who We Are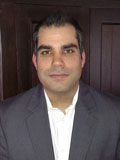 Perry Smith will be the head attorney on your case if you decide to retain us. The following is information about him that should prove helpful to your consideration. If you're a music fan, make sure to listen to his top-ten American Idol song at the end of this description.
Perry Smith is a founding partner of Barritt Smith LLP–a law firm dedicated to the practice of employment law.
EMPLOYMENT LAW FROM DAY ONE
From the day he stepped foot in law school at the University of Georgia (Go Dawgs!), Perry knew he wanted to practice employment law. He took the courses that he thought would best prepare him to be an employment lawyer and from his first job out of law school to the present, Perry has practiced employment law.
SEEING IT FROM BOTH SIDES
Perry began his practice of employment law at the well-regarded firm of Payne & Fears LLP in Irvine, CA. While there, Perry learned how to defend employers effectively in lawsuits brought by employees. Now that Perry focuses his practice on representing employees, he is a better litigator because he has been on the other side and knows the strategies of the lawyers defending employers.
RECOGNIZED BY PEERS AND EVEN OPPONENTS
Perry was named a "Rising Star" by his peers in SuperLawyers magazine five different years. More on this honor may be found here. In addition to being recognized by his peers, Perry has been complimented by his opponents. For example, after having prevailed in a wrongful termination lawsuit against an employer, Perry was contacted by the CEO of the employer who said that although they had been on opposite sides, he admired Perry's work and wanted to refer Perry to his friends who needed employment law advice. Perry has also received referrals from lawyers who represented employers sued by Perry's clients.
EXPERIENCE AS A MEDIATOR
Perry has mediated cases for the Los Angeles County Superior Court's ADR program. This experience has added to Perry's ability to obtain successful results in difficult cases. When parties to a lawsuit cannot resolve the lawsuit themselves, they often hire a professional mediator to assist them in coming to a resolution. Perry's experience mediating cases has benefited his clients because he is better able to see cases objectively, which is required if the best result is to be obtained.
MEDIA AND PUBLICATIONS
Perry has appeared on radio and in print regarding employment law issues. He continues to be available to comment on stories or assist in educating the public regarding issues related to employment law.
ACADEMIC BACKGROUND
Perry performed well at the University of Georgia School of Law, which was ranked as one of the top public law schools in the country when he attended. Perry ranked in the top ten percent of his first-year class and received a scholarship as a result. He was selected as General Editor and Articles Editor for the School's most respected legal publication, the Georgia Law Review.
AMERICAN IDOL SONGWRITER
In his off time, Perry enjoys spending time with his wife and dogs, writing songs and crashing radio-controlled helicopters. In 2008, Perry's song, "You Believed in Me," made it into the top 10 songs in the "American Idol" songwriter competition, which had tens of thousands of entries.
Listen to "You Believed in Me":

Site Menu
Current Time
@