Is it discrimination (wrongful termination)? (Jennifer and Depression)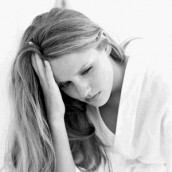 Jennifer worked for an accounting firm with 100 employees. She had a been a full-time employee for two years when she went on a medical leave for depression. Her doctor said she needed thirteen weeks off to become well enough to return to work. She told her employer that she had been diagnosed with clinical depression and provided her employer with a doctor's order that she be off for thirteen weeks. She received a letter twelve weeks into her leave stating that she was being terminated because she had exhausted her FMLA leave. Was this a wrongful termination? Should she be seeking a wrongful termination lawyer?
First, remember that every situation we address on this website is intended to be in a non-union context with no "contract" in place. This is the situation for the vast majority of employees in California who work for private companies. They are "at will" employees.
Here, the employer made the very common mistake of not considering all laws applicable to the situation. Jennifer was not only provided protection by the Family and Medical Leave Act ("FMLA") but also by federal and state disability discrimination laws. Clinical Depression is a disability under California law and Jennifer was entitled to a "reasonable accommodation" for her disability. In this case, the reasonable accommodation that she needed was thirteen weeks of leave. It is true that she was only entitled to twelve weeks under the FMLA, but the thirteenth week could have been a reasonable accommodation for her disability and should have been. Thus, the employer is likely liable for wrongful termination and failure to reasonably accommodate a known disability. Jennifer probably has a case. We would definitely want to speak with her about it.