Is it retaliation (wrongful termination)? (Adam is a Tattletale)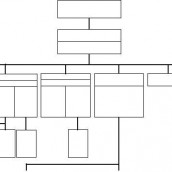 Adam went to his supervisor's boss and told her in confidence that his supervisor was not doing his job properly. Adam explained that his supervisor would spend all day surfing the internet instead of helping out the employees under him like he was "supposed to." Three days later, Adam was terminated. All he was told was that his supervisor was upset with him for going above his head instead of addressing things with him personally. Is this a wrongful termination? should Adam be seeking a wrongful termination lawyer?
First, remember that every situation we address on this website is intended to be in a non-union context with no "contract" in place. This is the situation for the vast majority of employees in California who work for private companies. They are "at will" employees.
Here, Adam made the common mistake of thinking that he would not be subjected to retaliation for simply trying to help the company by pointing out his supervisor's weaknesses. The law does not provide any protection for those who take this risky approach to "fixing" things at work. If Adam had complained that his supervisor was calling him racist names or sexually harassing him or a number of other "protected" complaints, he could not have been fired. However, here, there was no protection for his complaint and it was well within the rights of his employer to terminate him. This might fall into the "unfair" category, but not the "unlawful" category.